A few weeks ago we talked about the need for private video chat and the challenges involved with making that a reality in a cloud-based environment. That's why we've been working hard to build a version of Talky you can run on your company's network to keep your voice and video traffic safely away from the public Internet.
We're proud to announce that Talky On-Premise is now available.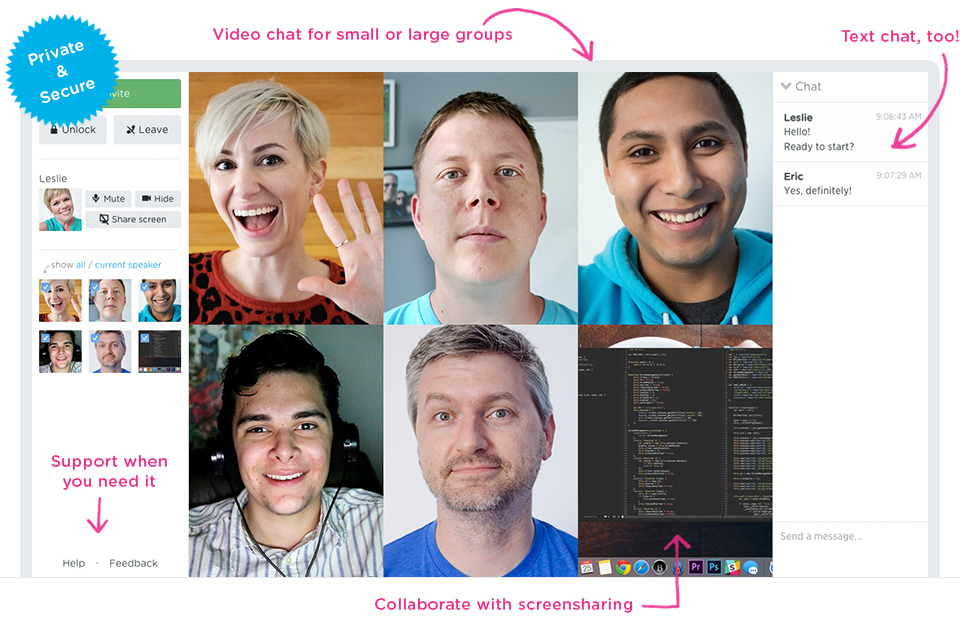 Talky On-Premise takes the same ultra-simple experience you've come to love for video chat over the Internet, and moves it in-house. The installation is almost as easy as using Talky in the first place and the price is surprisingly affordable (as we like to say, the only thing astronomical about Talky is the rocket game, Lander).
Contact us to get started with Talky On-Premise right away.